Ruth Hogan's debut, The Keeper of Lost Things, was one of my top reads of Summer 2017 (click here to read my review) so I couldn't wait to get my hands on her new one, The Wisdom of Sally Red Shoes. How brilliant then, that on the eve of the book's launch, as part of the pre-launch publicity, Ruth was stopping at Browsers in Woodbridge (not far from Terrified Towers) to sign copies and talk about the book.
Keeper, Sunday Times Best Seller and Winner of the Richard and Judy Autumn Book Club 2017, was going to be a hard act to follow and Ruth admitted she definitely felt more pressure second time around. She was worried she'd used up all her best ideas, all her best phrases. But ultimately she loves to write. She's full of ideas, and says she's happiest when she's writing, immersed in the worlds she creates, with characters she loves. So once the process was underway, she didn't consider the pressure, she just got on with it.
Hence, Sally Red Shoes is now in the world, while book three is being edited and book four already written.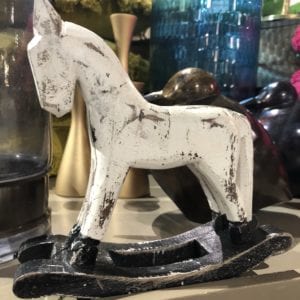 The Book
Masha's life has been on hold since tragedy struck twelve years earlier. Unable to move on, she seeks solace in the freezing waters of her local lido and walking her dog through the local Victorian cemetery. There she encounters Sally Red Shoes, an eccentric bag lady who intrigues and inspires Masha with her quirks and words of wisdom. Sally, along with the glamorous and fabulous Kitty Muriel open Masha's eyes to the possibility of recovery and she begins to believe a future is possible.
Meanwhile there's Alice, struggling with life and motherhood, and her son Mattie, who is increasingly anxious and unsettled by his mother's unpredictable moods.
One day their two worlds will collide and when they do, the future will be anything but certain.
The Wisdom of Sally Red Shoes is a thoughtful and moving narrative on grief and life after trauma. It's quite an introspective book, which can feel slow in parts, but it does feel representative of the gradual and creeping nature of the grieving process. Central to the book is a cast of wild and colourful characters with names like Epiphany and Sophronia, who add sparkle and magic to contrast with the darker themes the book deals with. Some of them stayed with me long after I'd finished the book, particularly Kitty Muriel, Edward and, my absolute favourite, Haizum the dog.
It's difficult not to make comparisons with the previous book. They both deal with themes of loss and the search for joy. However, to me Sally Red Shoes feels more personal, more mature than its predecessor and, unlike Keeper, is more sad than happy. It goes some way to dispel the myth that the author writes purely uplifting fairytales with happy endings. Sally Red Shoes does have a fitting and poignant ending, but happy? Not for everyone concerned.
Ruth tells a good story, she writes beautifully and is a genuine talent. I look forward to reading more of her work.